WordPress is the best platform to create membership site with quick setup and easily. BuddyPress is social networking, the wordPress way. Easily create a fully featured social network inside your WordPress.org powered site. You can create beautiful social networking or membership site on wordpress with buddypress plugin installed. There are many developer and themes in market but we have selected best which beautifies your website and easy to manage and setup your within minutes.
Let's check out 6 best buddyPress themes & templates for march 2014 :
Recommended Web Hosting : VexxHost CloudSites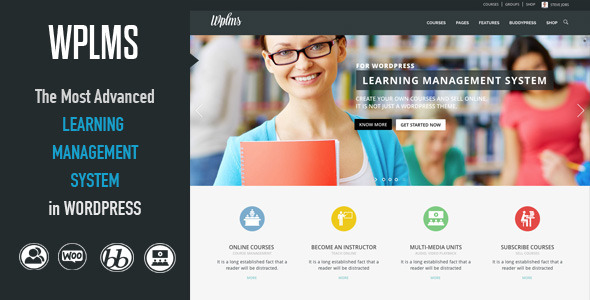 WPLMS is not just a WordPress Theme but a advanced Learning Management System. This theme utilises the maximum potential of WordPress + BuddyPress + BBPress + WooCommerce. It is a powerful theme with lot of flexible and usable features. It comes with custom plugins specifically designed for this theme to work as a powerful Learning management system. Built with HTML5 and CSS3, WPLMS has many unique features.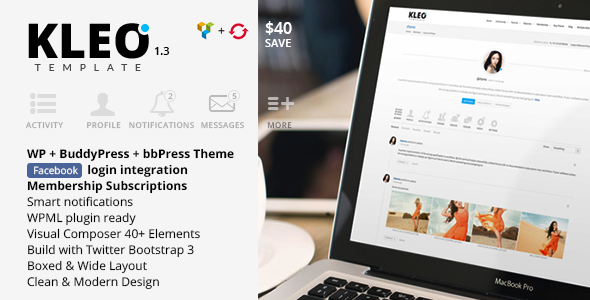 KLEO is extremely flexible, fully customizable wordpress multi-purpose theme to fit your demanding needs. You no longer need to be a professional developer or designer to create an awesome website. Let your imagination run wild and create the site of your dreams. KLEO has all the tools to get you started.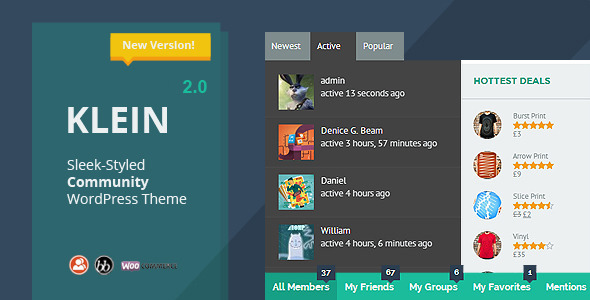 Klein is an innovative WordPress theme built to support BuddyPress, bbPress, and WooCommerce out of the box. Perfect for a website that interacts with a lot of users. Now your members can create profiles, send messages, add connections, or share what's happening in their life. Collaborate through forums or sell any products you require.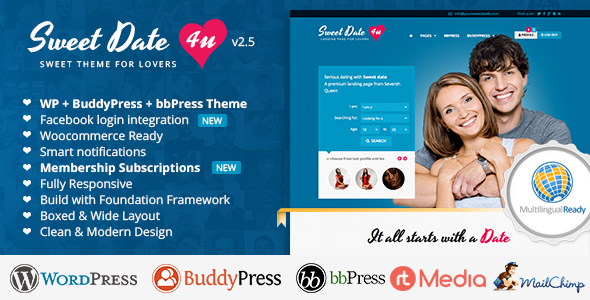 SweetDate is a unique, clean and modern Premium WordPress theme. It is perfect for a dating or community website but can be used as well for any other domain. We added all the things you need to create a perfect community system. Although at first we designed it to be used as a dating theme for WordPress, Sweetdate can be customized to match any business domain.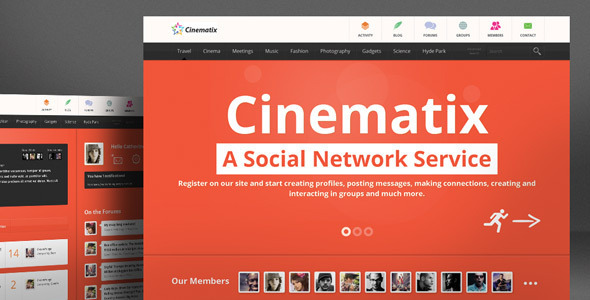 Cinematix theme is integrated with BuddyPress & bbPress which lets users register on your site and start creating profiles, posting messages, making connections, creating and interacting in groups and much more. A social network in a box, build a social network for your company, school, sports team or niche community.
Engage is a community based theme built on WordPress, BuddyPress, and bbPress that lets you signup visitors on your site. Members can then build their profiles, send messages, friend other people, interact in groups, post in the forum, share interests, and much more.