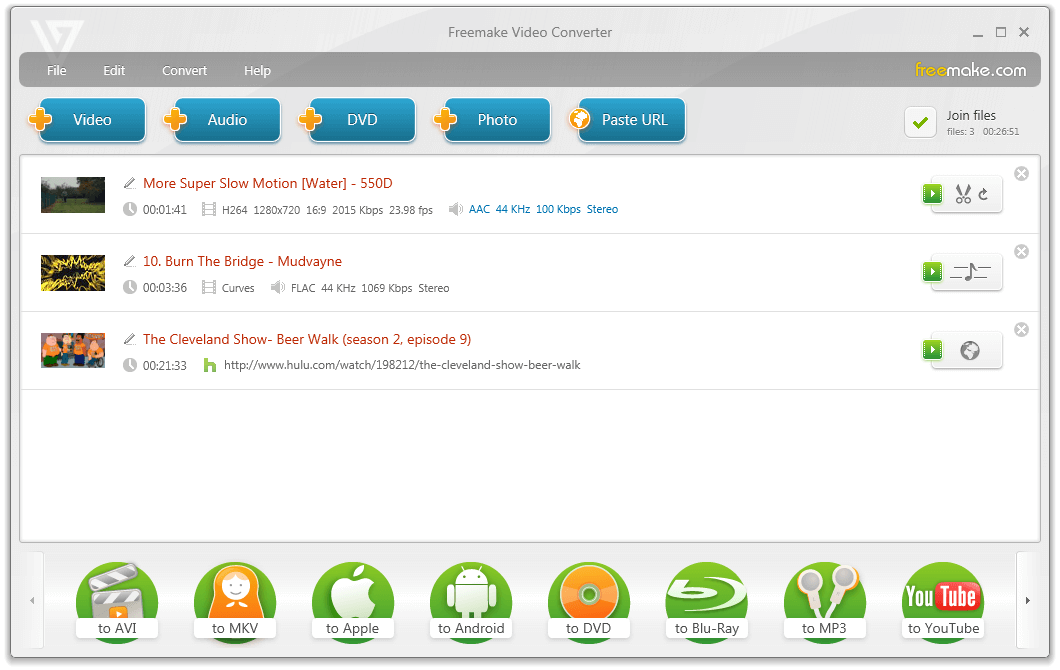 New Freemake Video Converter contains new presets for:
– iPad Mini;
– Android 1920*1200 for Asus Transformer tablet;
– Android 1024*768 for Pocketbook, Ritmix, Viewsonic tablets;
– Android 800*600 for Iconbit, Ritmix tablets;
– Android 1280×720 for Samsung Galaxy S III, Note II, HTC One and other phones;
– Android 960*540 for HTC One S, Sensation, Motorola Razr phones, etc.
Now owners of all Apple and Android gadgets can convert and watch video in high quality on their device thanks to Freemake. Freemake Video Converter is absolutely free software that converts over 50 video formats.
Thanks to smart Freemake software, iPad Mini and Android-enabled device users can enjoy best of multimedia.